Page Offers enable you to showcase offers of your business on your Page, to attract more fans to your Page. Page Offers can increase your sales as displaying them on your Page could get customers interested in availing the deals offered by you.
You can add Videos to your Page by choosing the appropriate options for the "Video Source" field.
Currently, the available sources from which you can add videos are: Youtube, Vimeo and your hard-drive.
The availability of video sources is conditional depending on the settings chosen by our site administrator.
If someone has written an inaccurate or unfavourable review for your Page, then we recommend you to first communicate with the reviewer yourself, and ask clarification for the review.
You may explain to the reviewer the actual situation, and why you feel that their review is inappropriate. It is most likely that in this case, the reviewer might edit their review and rating themselves.
If that does not yield results, then you may report the review to our site administrators by clicking on the "Report" link on the main review page, and filling the appropriate values.
Our site administrators will then take appropriate action on the review.
You can add Photos to your Page in one of the following ways:
To upload Photos, please follow the steps below:
a. Go to the Page Profile.
b. Click "Photos" tab on the Page Profile. You might have to click on the "More" tab to expand the menu bar to see "Photos".
c. Click on "Create an Album" link from the top left corner of the "Photos" tab to add photos.
d. From 'Choose Album' field, choose to add photos to an existing album or create a new album.
e. Click on 'Add Photos' to select photos which you want to add.
f. Fill up the form, while photos are being uploaded.
g. Once the progress bar is complete, click the 'Save Photos' button below your photos to save them to your Page Album.

From the "Apps" section of your Page Dashboard, click on the "Add Photos" button and
follow the steps from 'd' to 'g' as in case 1 above.
Page Insights provide you Tabular and Graphical statistics for your Page.
By analysing your Page metrics which include views, likes, comments and active users on your Page, you can easily figure out the growth of your Page.
Customized Short URLs for your Page enable URL of your Page to be made short and more human readable. Such short URLs are easy to identify and share by your potential fans and others because of their similarity to your Page's / business's / organization's name.
Thus, Short URLs also make it easier for you to direct others to your Page.
The URL component for the Vanity URL of your Page, should be indicative of the Title of your Page or closest possible to the name of your business / organization.
Vanity URLs can contain alphabets, numbers, underscores and dashes only.
Its length should be in the range of 3-255 characters.
To accept user requests to join the page open your Page, then select from the menu the Members Option: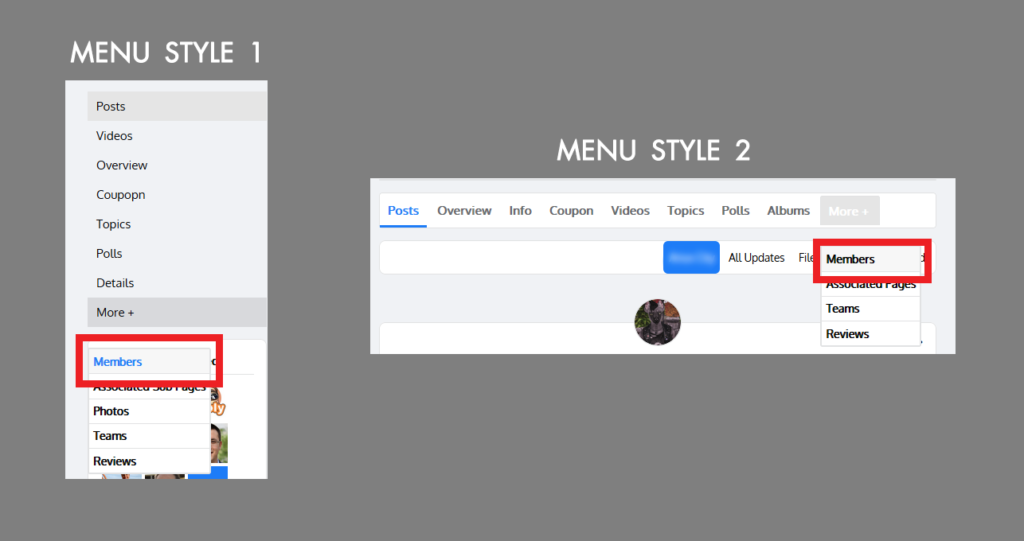 Now click the "See Waiting" button at the right side and then Approve or Reject the join requests for each user: