Edit and Customize Your Profile
Some information on your Wiply profile will always be public.
For example, your profile picture, cover photo and name will always be public to make it easier for others to identify you if they'd like to send you a friend request.
The information in the Personal Info section of your profile is not always public, you can choose what information you want to include and the level of visibility.
To add or edit the Personal Info section of your profile:
Click your profile picture in the top right side of Wiply
Click on the rounded button at right bottom side of your cover picture, and you will be redirected to Edit my Profile page.
Modify or add the information you want.
Select the privacy level by clicking the world icon on the right side of any voice of the listings.
Choose between: Everyone (also Guests can see the information); All Members (external users can't see it until they are registered); Friends (only your friends can see it), Only Me.
It is possible to add an animated GIF profile image in your profile, to do this click on your profile image icon in the member area (left icon or right top menu icon of your profile image)
From your profile page, click on the icon near your profile pic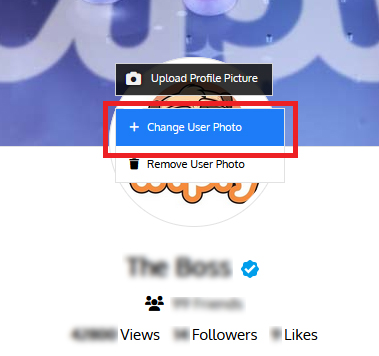 Now select your profile picture GIF. For better performances the image must be max 512 x 512 pixels or max 1 Mb.
IMPORTANT: Since the system will convert the image, it can require some time before to appear in the profile picture spot. Heavy images can require some minutes.